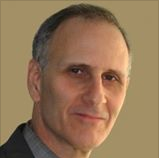 Mark Mercury
Mark Mercury is an American composer, pianist, and teacher. He has written music in various genres for film, animation, television, albums, modern dance, ballet, and high-tech planetariums. As a pianist he has studied, performed, and improvised in many styles, from jazz to blues to free-form experimental music.
Mercury has long been a student of the creative process, the philosophy of creativity, and the insights and experiences of creative people working in the commercial and fine arts.
Visit Mark's composing website.